People need food and drink, and this industry is growing alarmingly quickly. Due to rising family incomes and the availability of food delivery services, the restaurant industry is growing.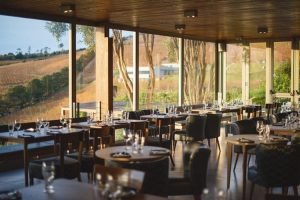 1. Location
When it comes to running a successful restaurant business, location is crucial. Even the most brilliant ideas will fail if they are applied in the wrong environment. The importance of the location is so great that other restaurant owners choose to discover the ideal location first, before even developing a concept.
Because they are conveniently accessible, high traffic zones are frequently excellent locations for restaurants to locate. Other factors to consider before settling on a site include the general disposable income of the neighborhood in which you intend to conduct business and the availability of land.
Rent should not account for more than 10% of your total revenue; yet, estimating this figure might be challenging. The most accurate technique to assess your prospective revenue is to visit a restaurant that has a similar concept to the one you intend to open.
Start by taking a look at the menu and calculating the average cost of food in that particular restaurant. Then start counting the number of people who come into the restaurant on any given day. You will be given a number to work with as a result of this. It is not appropriate to create projections based on the best-case scenario.
2. Select a restaurant concept
This is the service manner of your restaurant, as well as the food that you serve to your customers. This is the stage in which your brand and all it represents should be established.
Make an effort to cultivate the culture that will be connected with your brand. Through the ambience of your restaurant, you should be able to transmit the essence of your business.
3. Create a menu for your restaurant.
Make a list of your menu items as soon as feasible; doing so will assist you in deciding which equipment to purchase later on. Although your menu does not have to be extensive, it is beneficial to have an idea of the types of cuisine that you intend to serve in your restaurant in South Africa before you begin planning.
4. Permits and licenses are required.
You'll need to register your business, and it's highly advised that you do so as a private limited liability corporation. When registering with the CIPC, the fee of registering a business is R175.
You will be required to comply with various health and safety regulations. These are the rules that govern the general hygiene of food-related enterprises in general. If you meet all of the conditions, you will be given a certificate of acceptance to show your accomplishment.
Licenses will also be required if you intend to sell alcoholic beverages in your establishment or even play music, even if it is only played in the background, at your establishment.
5. Recruit the most qualified employees.
Take into consideration all of the positions that will be required in your restaurant business. From dishwashers to cashiers to human resources to waiters and waitresses, and so on and so forth. Hire personnel with relevant experience for the most crucial positions. Particularly important are roles that have to do with customer service.
6. Marketing
In order to market a restaurant, you should make use of as many different methods as you possibly can. First and foremost, you'll need to build a website for your business. Promta Web Services offers websites for as little as R1 200, which is a very reasonable price.
Online directories, digital adverts, and traditional commercials are some of the other marketing avenues that you might employ. Promotions should be extended to new guests on a regular basis, such as discounts or complimentary items.